Sask. Treaties – Municipal Boundaries Map Project
About the Saskatchewan Treaties-Municipal Boundaries Map
Sharing a common understanding of our past, and our present …
The Saskatchewan Treaty map shows where boundaries between 
treaties, municipalities, and communities overlap. Prior to now no such official map existed. 
With over a century of geographic, social, political, cultural, judicial and economic entanglements, 
and scant recorded history prior to the province's creation in 1905, 
the map provides a clear view of how the province is organized by treaty, geography, and governance-wise.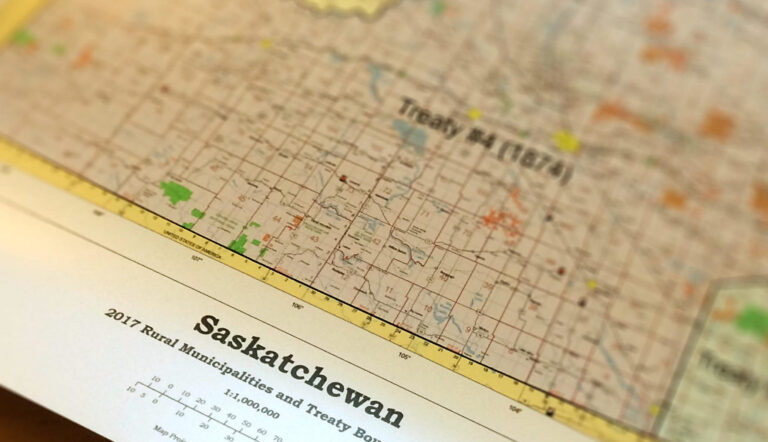 Country Fare
Owner: Cathy Currey
243 Markwell Drive
Regina, SK. S4X 1K7
Tel: (306) 924 – 0208
email: countryfare@accesscomm.ca